Governor Seriake Dickson of Bayelsa state has stated that Nigerian governors are going through a rough patch at the moment.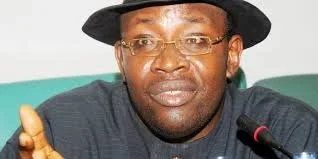 He spoke in Benin City at the thanksgiving service to mark Governor Godwin Obaseki's one year in office.
"These are difficult times for governors. No one knows it better than those who have been there. We just have to keep focus because distractions and detractors are bound to be there.
"It is our business to rely on God to keep focus on delivering good governance. We have to pray for governors and those at the helm of affairs in this country," Dickson said.
Comments
comments